Here, I'm sharing my transition over from Lightroom Classic to Lightroom CC and how it went for me. Hope this is insightful for someone to come across.
Me:
Hobbyist photographer
Canon T5i, couple lenses, rentals on the rarity. GoPro shots here and there
Pre-Transition on Lightroom Classic
~17,744 photos over the past 9 or so years (~300gb)
One shared catalogue that I shared between a Desktop / Laptop
Synced with Resilio Sync onto a Shared NAS that held images and the catalogue files itself
Could only open up Lightroom one at a time on each machine, but this setup was great for what I used to do
Adobe Account:

$9.99 / month for Lightroom / Photoshop / those other apps too and 20gb storage
I got an iPad Pro 12.9″ 256gb w/ Wifi and Cellular since I was having trouble video editing on my current machines and Lightroom was a bit slow on editing changes (however, I only discovered the smart preview editing option in Preferences way to fucking late…). With this I was rethinking what I was trying to do. I couldn't access my catalogue and I did some in depth research into what Adobe was currently pushing which was Lightroom CC.
After posting and thinking it over for the day, I just said fuck it and decided to make the switch. YES I could have still kept my original account type and uploaded all my pictures as Smart Previews but Adobe says in their Docs that they wouldn't suggest it. It's sort of a workaround / hack for now with where we're at with their technology. I was almost going to stick to this but I didn't. Wanted to go all in. I took the following steps:
Cleaned up my Lightroom Catalogue a bit and made sure no metadata was missing
My library was sorted by
Pictures / YEAR / ACTIVITY
so I right clicked Pictures (Root directory) and initialized all of my "Albums" in their cloud with the same exact hierarchy.
Switched my Account from the $9.99 Lightroom + Photoshop (20gb) to the $9.99 Lightroom CC w/ 1 TB (Same price, more storage, no photoshop or classic)

If I was being COMPLETELY honest with myself I've never used Photoshop in forever. I don't know why I was holding onto it for so long.

Opened up Lightroom CC and migrated my main shared catalogue.




Took roughly 22 hours to convert over and upload all those pictures to the cloud (100mb/s connection)
After all was said and done, now I can access every original picture I've taken and immediately share, edit, or whatever from Lightroom CC on the iPad from anywhere which I think is priceless. Luckily with the collections / albums you can keep your file structure. Mine was maintained pretty well.
iPad Screenshot: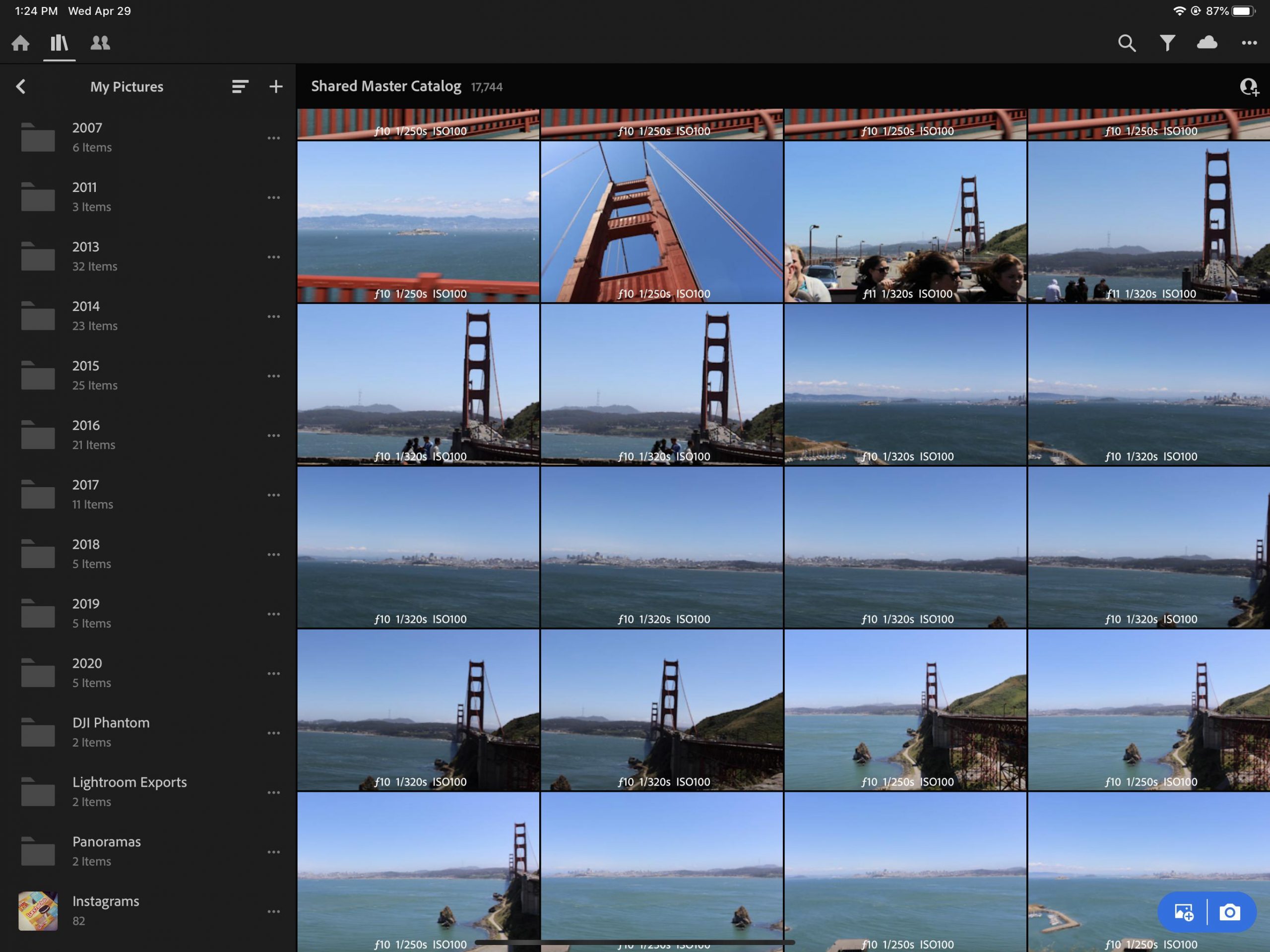 Desktop Screenshot: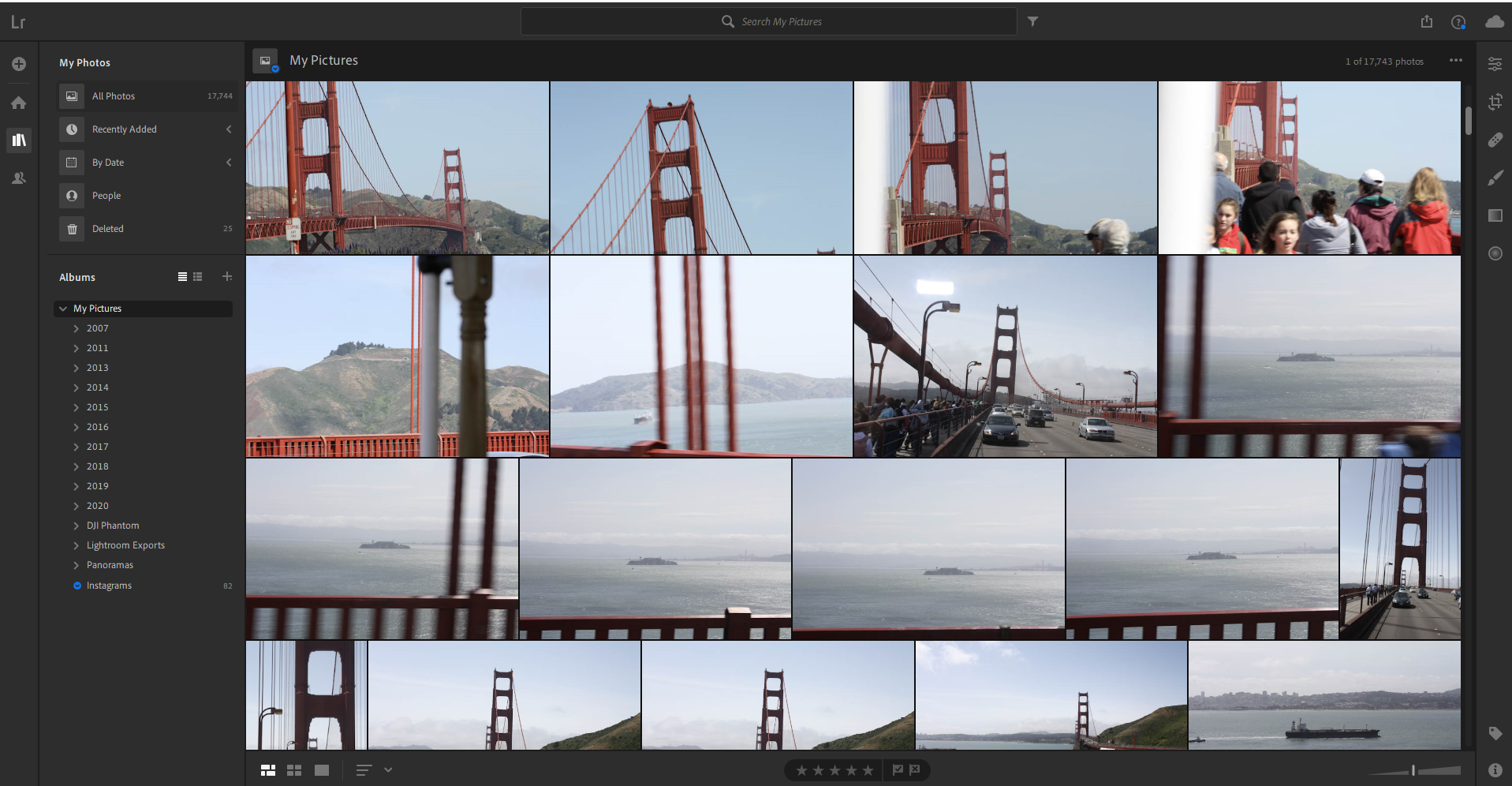 There are a few weird things I need to fix like Albums that held lower Albums that they turned into an album called "folder photos":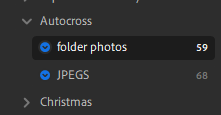 Which seem to consist of photos when I used to shoot RAW+JPEG and I would save
EVENT/

photo(s).raw <—- folder_photos new album
JPEG/
Now you can also define where all your originals download to, if you so choose. A few people brought up backups as a concern so I thought I may mention this: So for example on my Desktop I chose a new folder on my NAS: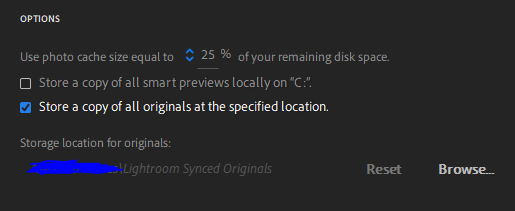 So now, all of the originals will be downloaded onto my selected folder on my NAS and backed up with my RAID setup locally. HOWEVER, the way the organization is done is unspecified. They use a structure that looks like the following, which I'm impartial too:
Lightroom CC/

ijpr0thu4t983ghb9/ (Unique id?)

originals/

YEAR/

YEAR-MONTH-DAY/file(s).raw
Sort of sucks that you can't specify, but you could always keep your own originals elsewhere and not use their original backup service to offload.
Just starting here, looking forward to editing more on the iPad. I especially enjoy now being able to not go into my office to try to retrieve my files in an easy way. They always felt so "inaccessible" and hidden when I need to go pull out those old photos. I feel pretty happy with my decision and hope this helps show some transparency in the process. I understand some people NEED features that aren't implemented yet, but this has everything I've used for editing my pictures so far.
Feel free to ask me any questions. Thanks for reading!
Update after a few weeks:
After having lived with Lightroom CC with the iPad, I do not regret the transition. I feel like I'm free of being held back by Lightroom Classic. All my images are reliably stored and accessible. The process of myself going from:

DSLR -> iPad -> Lightroom CC -> Editing
It's extremely easy, fast, and fluid in comparison to the old method. I'm way more efficient in getting images done and edited so far. Of course, this is all just for a few images here and there week to week.