Use the following cable to charge your bluetooth headphones or any other USB accessory on your Peloton bike. Super helpful when needing a spot to charge your headphones nearby for your rides.
Micro USB to USB-A (Female) Adapter: https://amzn.to/2Cw5Czm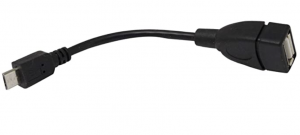 Super cheap adapter as well, usually under $10. Simple connect the micro-usb end to the "Developer" port of the Peloton behind the Tablet screen and then use the USB-A port to insert any charger for your USB accessories.