Having recently been wrestling with a sourdough starter. The next thing that came was a lot of sourdough discard. You can use the discard for a variety of things, but one that I wanted to try was pancakes.

These came out really good, no taste of some cheap mix or that Bisquick flavor, really solid fluffy pancakes. They also tasted great reheated in the microwave too. No shame. The original King Arthur Flour recipe called for an "overnight sponge", but who the hell has time for that? I NEED PANCAKES NOW, it's 9:30 a.m.

Thankfully Tastes Of Lizzy T featured a super easy recipe for Sourdough Pancakes without the need for the overnight sponge. Which is as follows: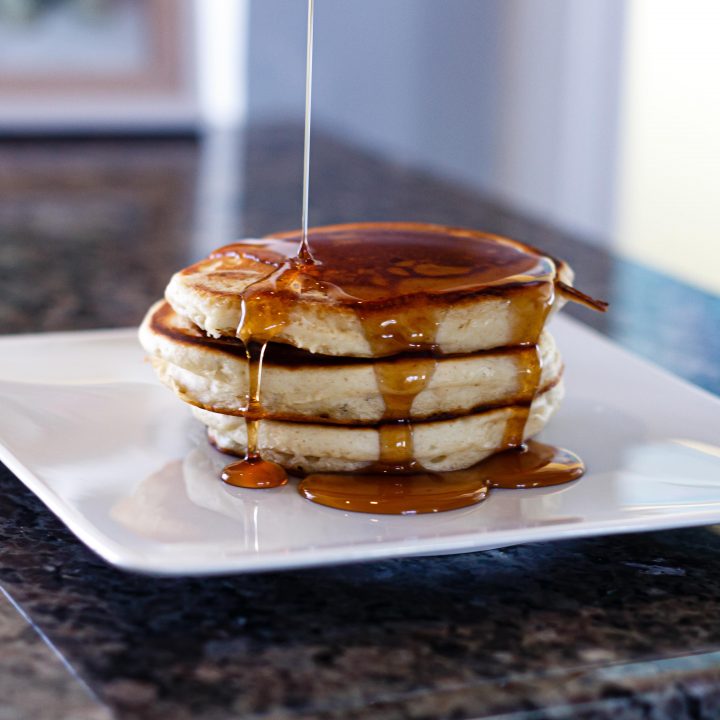 Sourdough Pancakes
Solid fluffy pancakes, easy and quick to make. No overnight pre-mixing and good use of sourdough starter.
Ingredients
2

cups

all-purpose flour

4

teaspoons

baking powder

1

teaspoon

baking soda

2

tablespoons

granulated sugar

1

teaspoon

salt

1

cup

sourdough starter

1 1/2

cups

milk

1

large egg

beaten

2

tablespoons

vegetable oil
Instructions
In a large bowl, whisk together the flour, baking powder and soda, sugar and salt.

Add the sourdough starter, milk, egg and oil. Mix well just until combined.

Spray a pan with cooking spray or grease with butter. Heat to about 300-350 degrees.

Pour 1/4 cup pancake batter on the hot griddle. Cook until the pancake starts bubbling on top, then flip the pancake.

Cook for an additional 1-2 minutes or until the pancake is cooked through.

Serve warm with your favorite fixings.